Donate to Help IAFF Members and Their Communities Following Midwest Tornadoes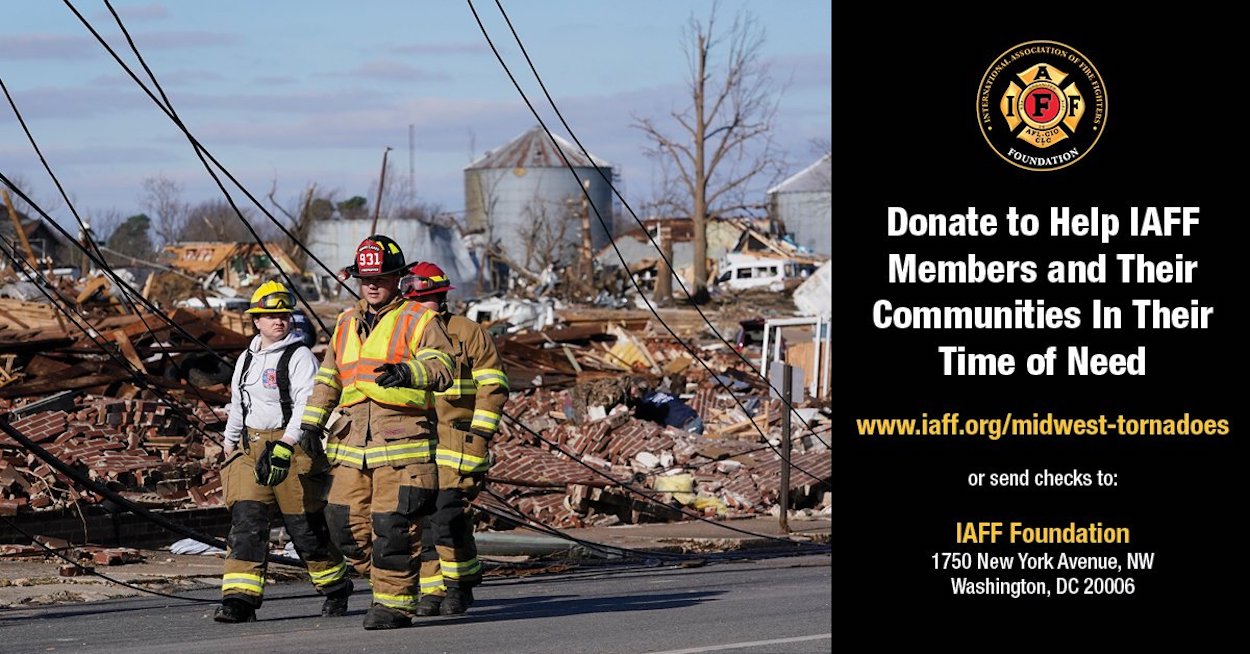 Following the devastating tornadoes that ripped through Arkansas, Illinois, Kentucky, Missouri, Mississippi and Tennessee, we're all thinking about our members in the storm's path who remain on the frontlines helping their communities and their citizens.
In Mayfield, Kentucky, where tornadoes leveled the city, our Local 3421 members are witnessing the greatest loss of life and injuries as a candle factory with a full shift of workers was destroyed.
The IAFF is on the ground in Mayfield assessing members' needs, which include peer support, water, fuel and other supplies. In addition, members need financial assistance as the city's infrastructure has collapsed and they don't know when they will see their next paycheck.
All needed IAFF resources will be dedicated to our affected members. The best way you can help your brothers and sisters is to donate to the IAFF Foundation, which provides assistance to our members and their families in their times of need. Your donation will go to this and future IAFF Foundation missions.
Donate today with a tax-deductible contribution online.
Please also keep our members and everyone affected by this tragedy in your prayers.